Have I ever mentioned that I'm not a big fan of the writing part of blogging? Many, and in fact, most of the posts I publish, start with me staring at a blank screen for what seems like hours. With no idea where to start.
Today is no exception, so I'm just going to dive in, go the random route, and see where we end up.
I'll start with flowers, because you really can't ever go wrong there.
My crabapples are finally blooming. I have come to the conclusion that, while they are still in extremely close competition, I like flower buds more than flower blossoms.
I reserve the right to change my mind on that, perhaps even as soon as tomorrow, but for today, buds are in the lead.
As I am typing this, I once again realize that I am afraid of my blogger dashboard. Twice now, over the last few months, I've just been typing along, minding my own business, and all of a sudden, the "your post has been successfully published" screen pops up.
Whaaaaat?
Noooooo!
One time, I'm pretty sure I hit the enter key while typing the title, and I think that's what did me in, although I'm afraid to try it again to see. Now, every time I hit enter, my heart rate elevates just a bit. It's quite stressful.
You've heard of "Artful Blogging"? I'm going to start a magazine called, "Stressful Blogging".
It will be a hit, I'm sure.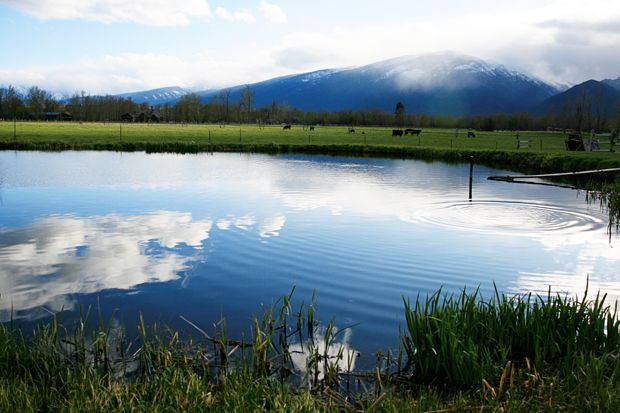 The other time, I have no clue what happened.
Dear Blogger,
Please make publishing a post a two click process. Please give us one more screen with something along the lines of, "are you absolutely sure you want to publish this particular post, because it looks to me like it still needs a bit of work".
Sincerely,
Teresa
Has that ever happened to you?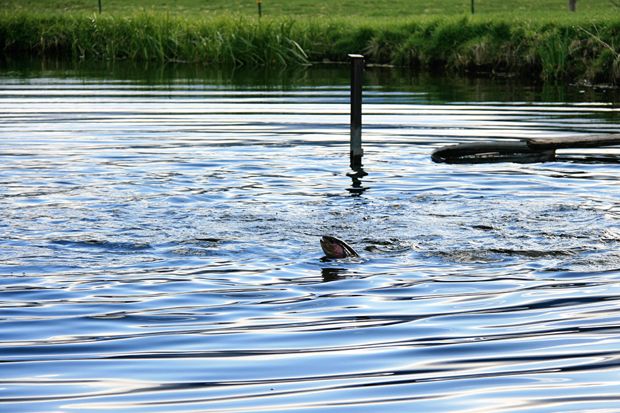 Okay, one more blog related item.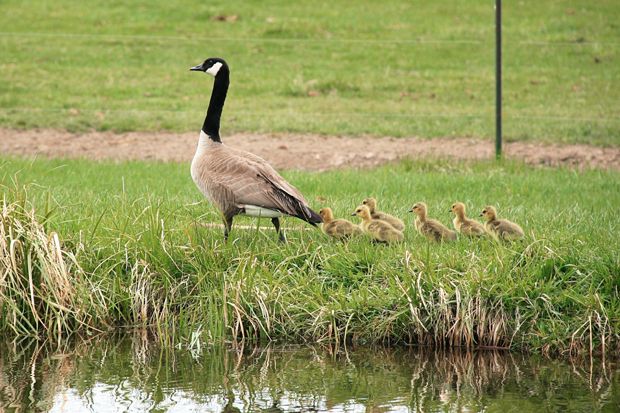 A while back, a friend encouraged me to add my email address to my blogger profile. That way, when I comment on a blog, my email address is attached to my comment and sent to their email inbox. It makes it easy as pie to respond to a question, or jot a quick note back.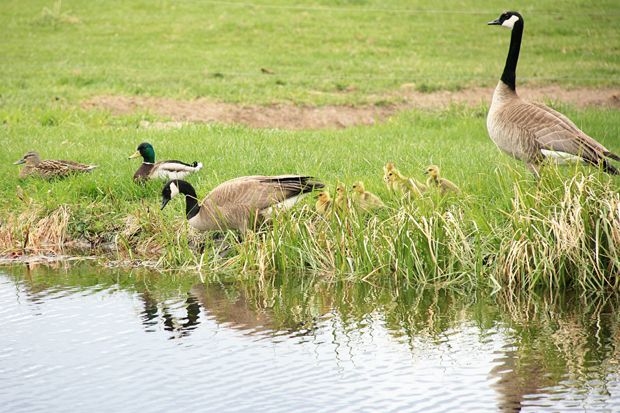 Now, as luck would have it, this particular friend had no clue how to perform this little blogging miracle, so after some investigation and asking around a bit, I was able to solve the mystery. That in itself is a minor miracle, as "computer whiz" is not a name I hear associated with myself on a regular basis.
Or ever.
For anyone else in the same technology impaired boat, I will share the love.
It's very simple. Go to your user profile, and under the privacy settings check "show my email address".
Now scroll to the bottom and click "save profile".
That's it.
Not really rocket science, but elusive nonetheless.
Of course, there are a million reasons you might not want your email address out there. But for those of you who are game, that's how you do it.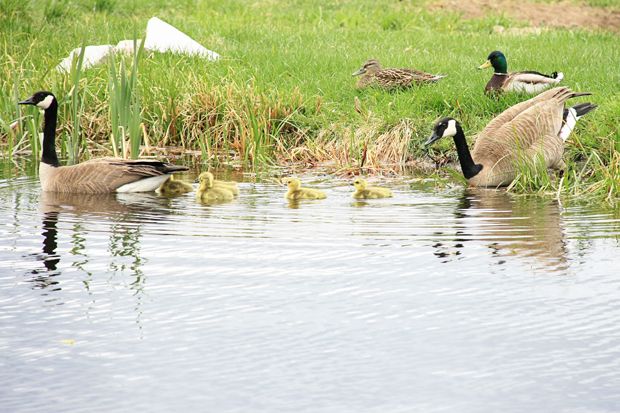 Now, I have a question for you. Can anyone tell me how you go about following a blog that does not have a "Follow" button? I know there is a way, but I can't seem to figure it out and I would really like to know.
My old pal Google wasn't even much help to me on this one, so I'm coming to you.
Have I mentioned that my claim to fame will never be anything computer related?
Yes? Several times?
Just making sure.
As for the adorable fluffy baby geese pictured above? Aren't they cute? Yes, they are cute. However, as they grow, they....well, let's just say they're messy. Very, very messy. And their favorite place to hang out is also our very favorite place to hang out.
This place.
This little section of pond shoreline is maybe a tenth of the available pond shoreline real estate. All we want is that one tenth. They may have free reign of the other nine tenths.
But, no.
The view isn't quite the same if you have to wear muck boots to enjoy it.
Shall we pop into the greenhouse for a moment?
All of our tomatoes are planted. Last year, we planted two tomatoes upside down, just to see how they'd fare.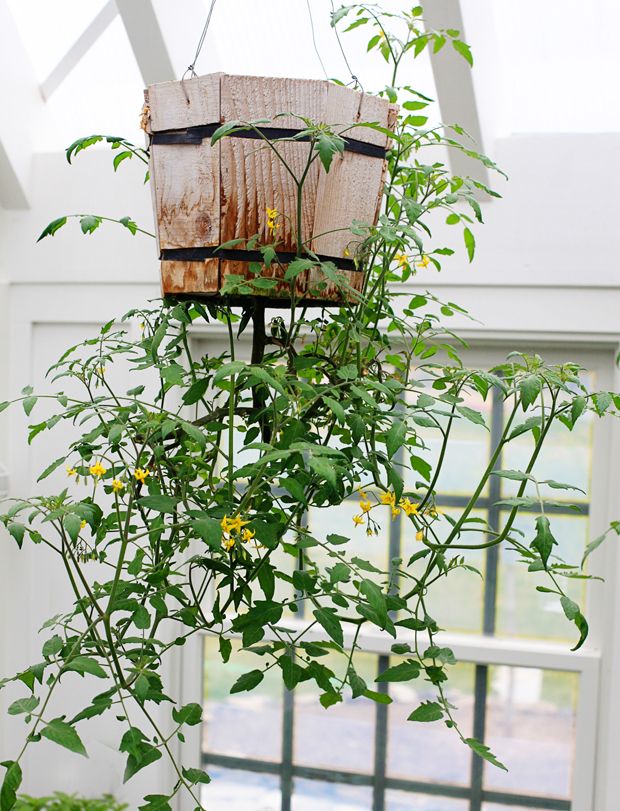 It actually worked pretty well, so this year we have decided to quit fighting gravity and plant them all that way. We have tried every tomato cage known to man, and it was always a losing battle.
I've heard various reports on how they produce while hanging upside down, so I'll keep you posted. I have high hopes though and can't wait for some home grown tomato goodness.
The strawberry pots are planted with impatiens.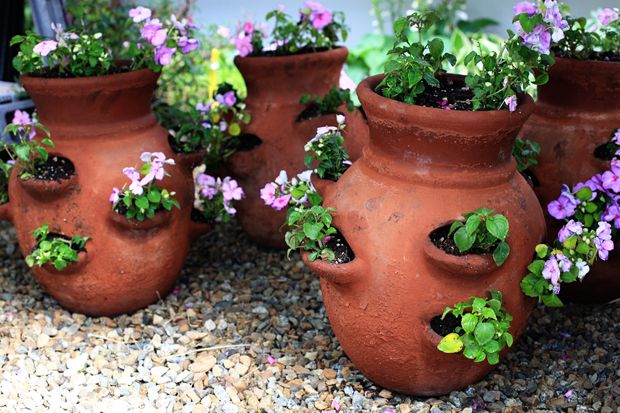 I am an instant gratification kind of person, so it's hard for me to see them looking this pitiful. However, in a couple months, you won't even be able to see the pot for all the impatiens glory.
I will try not to be impatien until then.
I have much more to say about the greenhouse, but seriously people, this post is boring me to tears. I'm putting myself to sleep and it's ten o'clock in the morning.
Sincerest apologies.
Having trouble getting your toddler down for a nap? Just read them this post.
I will leave you with this last very, very random thought.
I love the Kindle commercials.
See!
I warned you at the beginning that writing is not my thang.
Happy Monday!