Gonna have to face it I'm addicted to love.......baskets.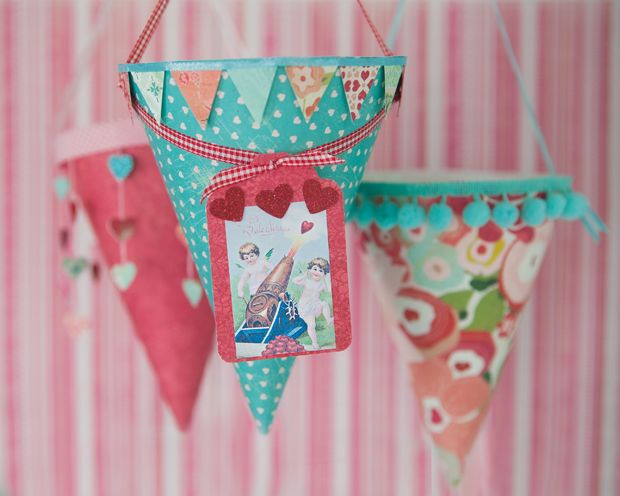 I first made these at Christmastime for my photography clients, and they were so much fun I decided to make them again for Valentine's day.
I gathered all my Valentine appropriate craft supplies.....
Ribbon.....
Glitter......no project is complete without the glitter.
Chipboard letters covered in the aforementioned glitter.......
Pretty, bauble-y trim......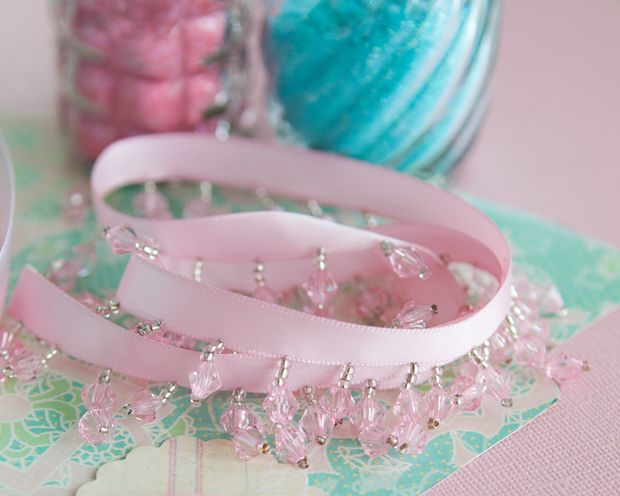 Teeny tiny paper heart garland.....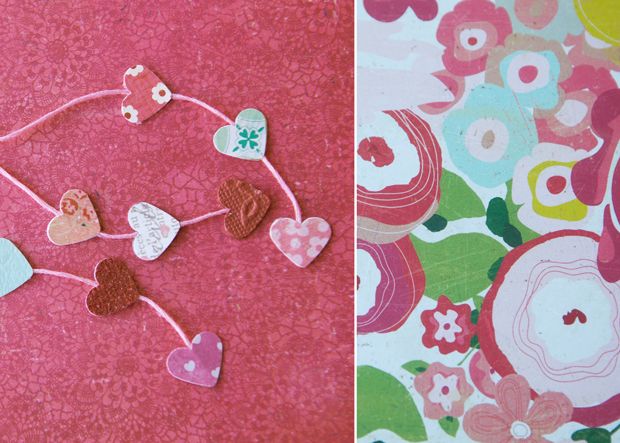 Teeny tiny hearts glued back to back on embroidery thread.....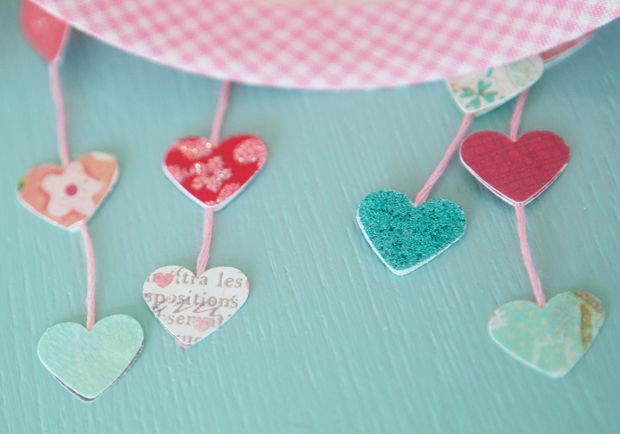 Teeny tiny hearts that would rather stick to you than stick to each other.
(Fair warning....making teeny tiny heart garland might make you a teeny tiny bit crazy.)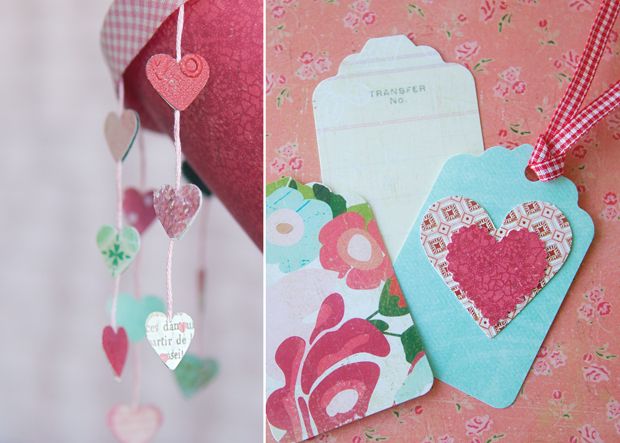 Old fashioned valentines.......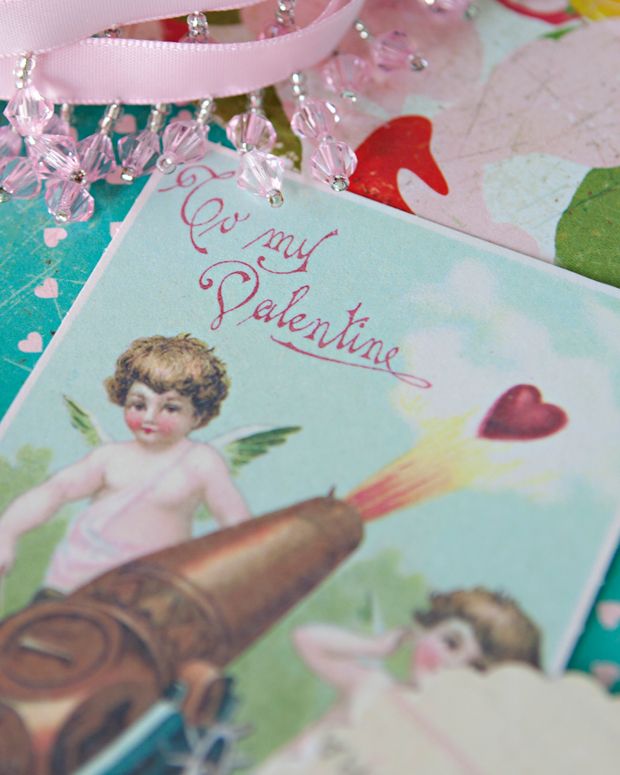 Paper bunting.
In addition to being addicted to making paper baskets, I am addicted to every and all forms of bunting.
I heart bunting.
Making mini bunting might make you a bit crazy too, but it's worth it because it's bunting.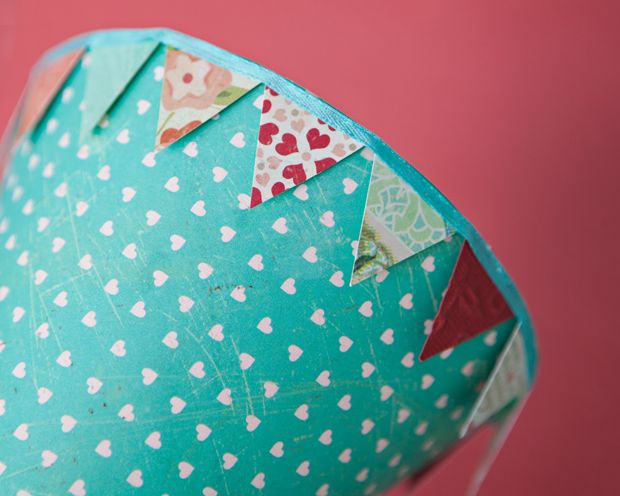 After trying and failing to make my own cone template, I got smart and went to the party store and bought a clearance package of party hats. I traced the party hat outline onto heavy scrapbook paper and cut it out.
Cardstock weight paper is a must if you're going to fill it with anything heavier than marshmallows.
I reinforced the seams inside the cone with some tape since they'd be under a little more stress as a basket than they would be as a party hat.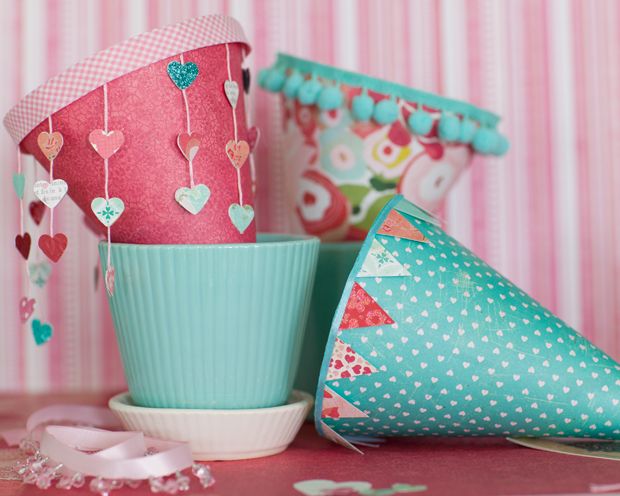 Once they were embellished, I punched a very small hole on both sides for the handle.
Try as I might, my holes were never perfectly spaced so my cones either tilted a little to the front or a little to the back.
I'm pretending it adds charm, but deep down, I'm rather irritated by the tiltyness of my baskets.
I filled mine with candy kisses, as my plans for the great Valentine cookie bake-a-thon of 2012 never became a reality.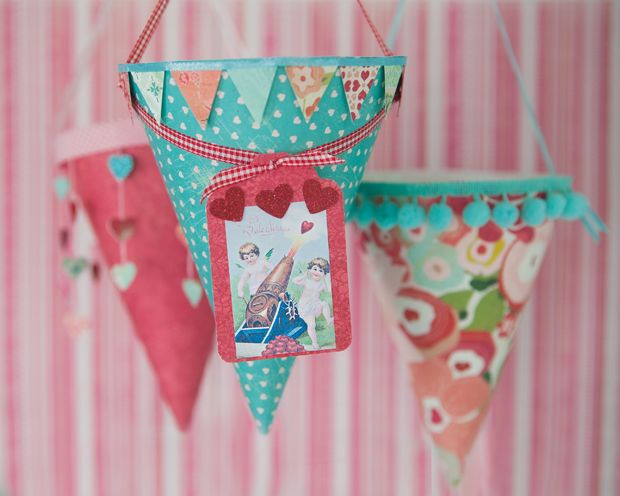 These little baskets are so stinking fun to make!
I have a feeling the Easter Bunny just may be delivering something similar this year.
And maybe Uncle Sam, too. Just picture a red, white and blue basket filled with firecrackers.
Hmmmm, Arbor Day?
April Fool's Day?
Administrative Professionals Day?
The possibilities are endless.
Make yourself an upside down party hat basket today!